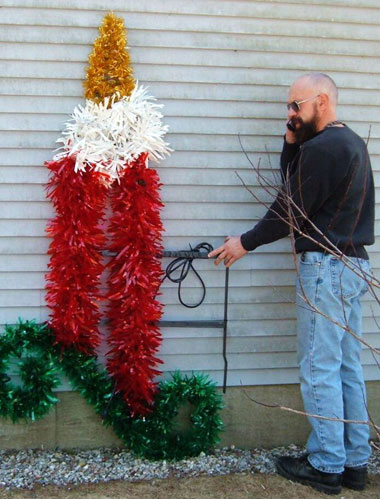 About Us
For over 14 years, The Royalston Attic has been a Power Seller on eBay, a status earned by excellent feedback, quality merchandise supplied to satisfied customers, and overall responsibility and reliability. We are now focusing our work on the repair and restoration of vintage and electrical Christmas decorations, to include the repair of older light sets and accessories, as well as the ability to re-lamp some older light bulbs that were offered years ago. We take pride in our work, and have a good reputation of quality repairs and a commitment in servicing the needs of others.
Repair & Restoration of Vintage Christmas Decorations
Re-lamping of older lighting
We take pride in our work
Safe Quality Repairs
If you are looking to have your older Bubble Lights, Matchless Stars, or other styles of lighting re-lamped, we can accommodate you. Light sets with frayed cloth wiring can be repaired, also Window Candles, as well as just about any other electrical decorations can be made safe to use once again.
Safety is paramount when it comes to the use of older decorations. There are so many wonderful decorations to choose from and adorn our homes. It is nice to know they can be made safe to use once again.
We have been collecting vintage and antique Christmas decorations for over 40 years and am also a member in good standing with "The Golden Glow of Christmas Past" collectors club. www.goldenglow.org.
Please feel free to contact us with any questions you may have. We are always willing to pass along any knowledge to help educate all interested.